Workforce Management Software for NHS and Private Healthcare
Healthcare Professionals carry out life-changing work every day, and our aim is to support this vital work in any way we can.

As part of our comprehensive services, we offer customised, interoperable workforce management software that makes the job of staffing NHS hospitals and private Healthcare Organisations safer, more financially sustainable, and hassle-free.
Register for a call back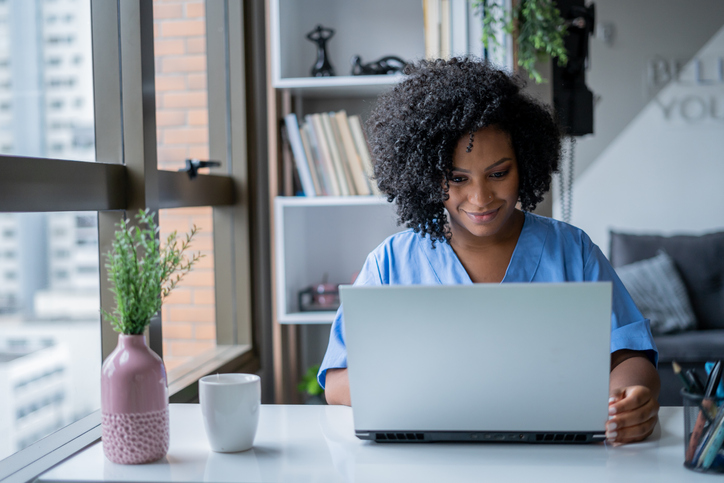 What is workforce management software for healthcare?
Workforce management (WFM) software helps to optimise staff scheduling and management, ensuring that people's time and energy are being used as efficiently as possible.

In an industry where time is precious and resources are often stretched thin, effective WFM software can make a huge difference in keeping your workflow sustainable and consistent, allowing you to focus on your patients.

From your substantive staff, to bank and agency requirements, we can help ensure you have the right tools to ensure best value fill at all times.
Register for a call back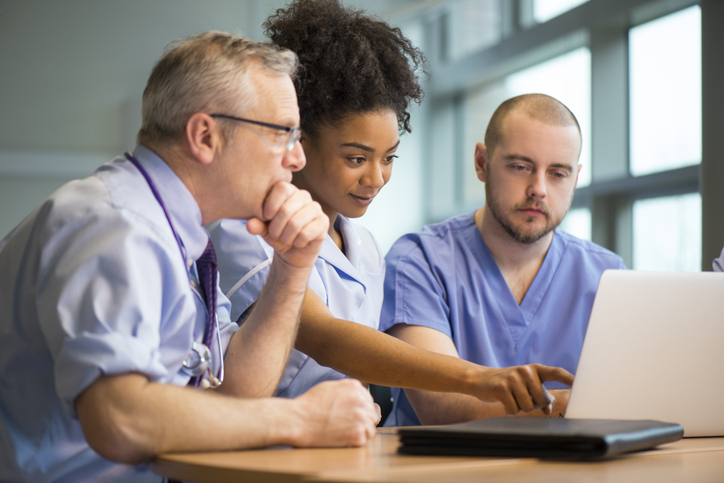 What does WFM mean for healthcare organisations?
Managers feel in control, staff feel understood and organised, and tedious tasks are completed with minimum stress and effort. Not only does this save time and money, but when used correctly, WFM will also improve the experience of your customers and patients.

Through using workforce management software:

● Job planning and e-rostering is easier, giving you the power to work with a system that understands the needs of you and your staff.
● Revalidation and appraisals can be accessed anywhere, reliably and securely.
● Collaborative staff banks can either replace or work with your existing ones, making sharing resources across organisations easier.
● Recruitment becomes simpler with a reliable outsourcing solution, matching skills to assignments through multiple vendors.
● Managing your temporary workforce and improving temporary staffing processes is easier, through better agency management and direct engagement.
● MoD and Stock Exchange levels of security – gold standard for complete peace of mind

Through WFM, NHS and private healthcare providers can reduce the risk of burnout and prevent high turnover, keeping schedules fair and balanced. Also, absences are well-managed, overtime is accurately monitored, and your people – both patients and staff – feel taken care of.
Register for a call back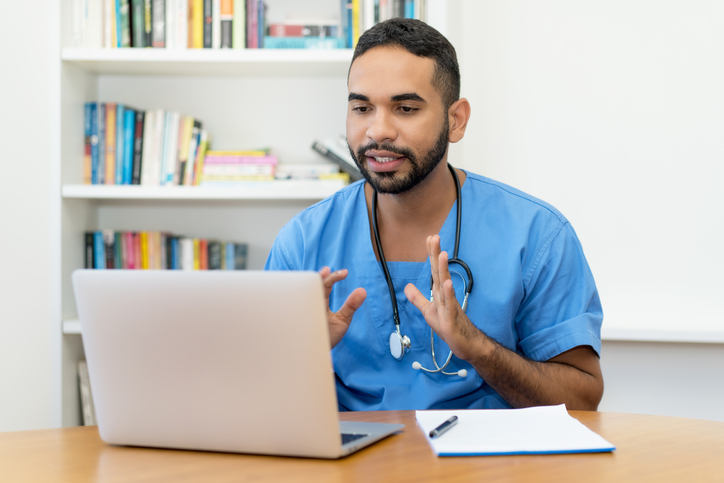 Why work with ID Medical?
Our priority is to continually improve patient outcomes and support Healthcare Professionals; taking care of the people who take care of us. WFM software enables us to do that on several fronts.

Specialist WFM technology prioritises user experience, always aiming to simplify processes, never to complicate them, and acts as a support system for a variety of our services. Through live workforce analytics you're able to expand your control over your processes, with a scope that spans from ward level up to integrated care systems.

Our easily customisable solutions can be integrated with your existing systems, so we can help to increase the value of your current set-up. This is on top of our ability to provide new services – such as clinical services, and both temporary and permanent staffing solutions.

Combining this cutting-edge workforce technology with a pool of highly qualified professionals, we work with NHS and private Healthcare Organisations to conserve time, money, and energy. Our solutions meet the latest guidelines, and will also help you improve your own compliance – another step in lightening your load.

By focusing on connecting people to the technology – and people to people through the technology – jobs are made easier and Healthcare Professionals are more freely able to apply their skills and abilities to deliver the best possible service.
Register for a call back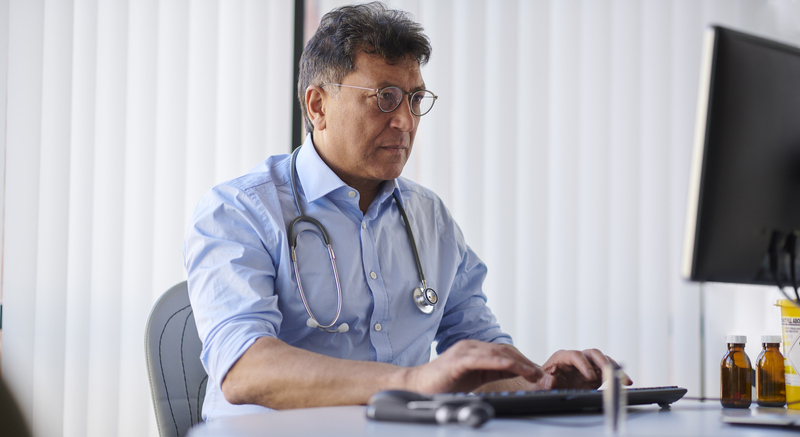 Benefits of working with ID Medical
By choosing ID Medical, you're opting to benefit from a multitude of services and wealth of knowledge, which can all be managed under one roof. This includes:

● Our collective decades of experience.
● Our dedication to matching Health Professionals to the roles and organisations that will most benefit patients.
● Our commitment to delivering the highest quality service.
● Our drive to keep the standards of patient care as high as possible.
● Our fully interoperable platform, guaranteed to improve the proficiency of your work.

Join the thousands of Healthcare Professionals and organisations benefiting from our partnership through one unified platform.

Register for a call back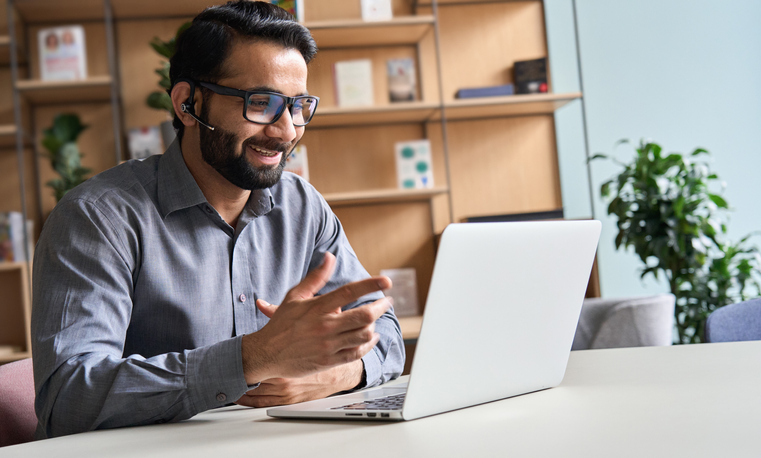 Contact ID Medical Today
If you're looking to find out more or in need of healthcare recruitment support, please reach out to us and enquire today.

Whether you're an organisation seeking the right candidates or a Healthcare Professional looking for support in your career, we can help.
Register for a call back
Testimonials
Dr Filip Frohlich

FY3 Doctor

Very helpful, pleasant and always working hard to secure the best opportunity for me!

Dr Stephen Murphy

FY3 Doctor

The staff at ID Medical have been very polite and helpful whenever I have called. First class!

The ID Medical experts hands allowed me to secure the ideal placement within my specialty that perfectly suited my career plans. This could only have become a reality as a result of the professionalism, expertise and dedication of Syed and his team – a truly professional juggernaut!

Dr Hugh Stirling

FY3 Doctor

ID Medical was the first agency I joined to start my medical locum career and they're absolutely brilliant. The registration process is lengthy but definitely worth it as it reduces the paperwork required for individual job applications later on. Thomas was always on hand to give assistance and advice, searching for posts that fit my personal preferences. The best agency around!

Dr Bukola Abubakar

FY3 Doctor

"I was paired with a responsible agent since I registered with ID Medical. She would call me after most of my shifts to find out how I was doing. And she got me my dream job – 5 minutes to my home! I will always bless the day I registered with ID Medical"

"I work as a locum doctor through ID medical. It has been a great opportunity, especially thanks to my advisor and guide. She was patient and handled my profile professionally till she made sure I am was in the right post and had the best pay rate available. She always makes sure that I am well treated in any new post and that I feel comfortable enough to stay in the post."

Jackie Humphries

Resourcing Manager | Isle of Wight NHS Trust

Recently, the Trust needed urgent support for agency staff and the team at ID Medical excelled in delivering the requirements. They are professional and reliable and work hard to develop open and honest working relationships.

Faye Ward

Programme Manager | Frimley and Surrey Heartlands

£700k in savings delivered in a month, comprising of 450k in rate reductions and 150k in workforce planning has demonstrated how a more focused and planned approach to requests results in more meaningful supply, by providing better quality workers at a more advantageous price point. This has been revolutionary and 100k in non-Framework reduction is absolutely fantastic.

Patient, Grove Medical Centre

Patient | Grove Medical Centre

Very friendly and professional service, thank you

Patient, Grove Medical Centre

Patient | Grove Medical Centre

Things couldn't have gon more smoothly! Thank you so much! Lovely doctor and nurse 🙂
Frameworks u0026 Accreditations