Stroke Medicine Consultants

We are recruiting Stroke Medicine Consultants for a range of roles now. Register online today

Register now
Stroke Medicine Consultant Jobs
If you work in Stroke Medicine, you'll understand just how important it is to saving lives and ensuring better quality of life. Strokes are the fourth most common cause of death in the UK, and the largest cause of complex disability, suffered by around 80,000 people a year in England alone. Stroke mortality has halved in the last 20 years, but to keep driving those figures down, Healthcare Organisations need reliable access to experienced, qualified Stroke Medicine Consultants. However, many are struggling to get the human resource they need – meaning there are lots of attractive Stroke Medicine Consultant jobs available for Healthcare Professionals like you.
Register Now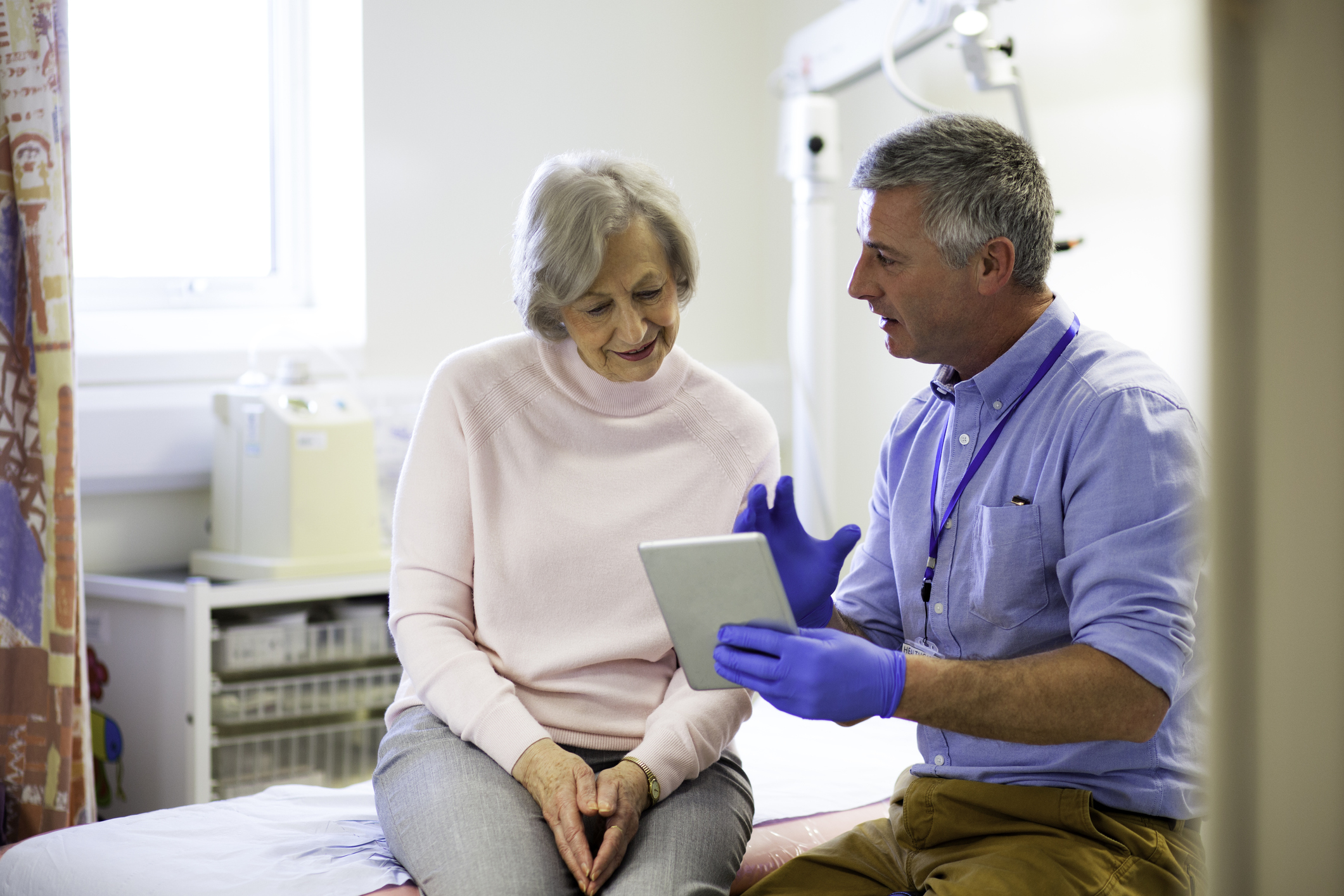 Why Stroke Medicine Consultants are in demand right now
Recent research by the British Association of Stroke Physicians (BASP) has outlined that a shortage of Stroke Consultants pre-pandemic has been exacerbated by the challenges of COVID-19. Some 40% of Stroke Unit sites in the UK now have an unfilled Consultant post (compared to 26% in 2014), and BASP estimates that the NHS needs another 226 full-time Consultants to support a modern stroke service.
Stroke Medicine Consultant Shortages
How can ID Medical help you find your next role?
When you register with ID Medical, you partner with a healthcare recruitment specialist with unrivalled access to jobs across the UK healthcare market. We work regularly with more than 95% of NHS Trusts and have achieved a 98% platinum-status NHS Framework Rating. We have a team of more than 600 healthcare specialists that keep in regular contact with all of the Healthcare Professionals on our books, helping fill more than eight million patient care hours per annum. By supporting Healthcare Professionals and Healthcare Organisations alike, we ensure patients get the best possible care, organisations get the best possible staff, and you get the best possible career opportunities.
About Us
Benefits of working with ID Medical
Our services are tailor-made to make the job-finding process as easy and hassle-free as possible, so that you can focus on what's important – doing a great job and delivering the best possible patient outcomes. You also get support from a team that isn't just interested in finding you one job. They want to help you throughout your career, and support your progress over several years, so that you can get your career to where you want it to.
Register
Our quick and easy registration process
Getting set up with ID Medical couldn't be easier and takes just a few minutes. Our online registration process helps us understand your experience and specialisms, and what you're looking for in Stroke Medicine Consultant jobs. Attaching an up-to-date CV can also allow us to refine our search for the right jobs for you.
The next steps
Once you've completed your registration, our team of Recruitment Consultants, dedicated to your specialty, will conduct a detailed search across the thousands of jobs that we are recruiting for at any one time. You'll also be assigned your own Recruitment Consultant as part of our 1-2-1 service who you can contact at any time for support, queries and advice. Once we've found suitable positions for you, we'll get in touch via your preferred method of communication and at your preferred time, so that we can discuss your options and connect you to the right roles.
The team will help you through every step of the compliance process, ensuring you file the right documents and references, and undergo the right checks, in a timely manner.
Register
Stroke Medicine Consultant Job search
Due to the number of vacancies we handle and the speed at which we fill them, we cannot advertise all our roles online, so this is just a sample. Please do register your interest with us today as we would love to help you find your next role.
Register now
Testimonials
Patient, Grove Medical Centre

Patient | Grove Medical Centre

Very friendly and professional service, thank you

Patient, Grove Medical Centre

Patient | Grove Medical Centre

Things couldn't have gon more smoothly! Thank you so much! Lovely doctor and nurse 🙂

Patient, Grove Medical Centre

Patient | Grove Medical Centre

Outstanding service, thank you

Patient, Grove Medical Centre

Patient | Grove Medical Centre

I was very pleased with both the doctor and nurse, very friendly

Patient, Grove Medical Centre

Patient | Grove Medical Centre

From arrival to leaving it was all very efficient and friendly

Patient, Grove Medical Centre

Patient | Grove Medical Centre

Everything was so reassuring and all the staff gave me confidence

Patient, Grove Medical Centre

Patient | Grove Medical Centre

Everything was great, thank you

Patient, Grove Medical Centre

Patient | Grove Medical Centre

All good and happy, thank you 🙂

Patient, Grove Medical Centre

Patient | Grove Medical Centre

Ahead of time, warm welcome and friendly staff

Ashel Pinto

International Nurse | The Dudley Group NHS Foundation Trust

Thank you for guidance, inspiration, encouragement and being there for me. You are the reason I am where I am today! Most importantly for being a part of my journey… THE RIGHT MENTORS AT RIGHT TIME CAN BE YOUR SAVIOR"
Frameworks u0026 Accreditations