Revalidation support
Temporary Staffing Solutions
Bridging the gap between short term supply and demand with Locum Doctors and Agency Nursing staffing solutions.
Find out more
Permanent Staffing Solutions
Bridging the gap between supply and demand with longer term permanent staffing solutions both Domestic and International.
Find out more
Why we exist…
Our health is the most treasured thing we have. ID Medical is dedicated to helping ensure we all have access to the right healthcare when, where and how we need it.

Contact us
How we support you
Staffing is our speciality
It starts with engagement.

The NHS is facing unprecedented demand and challenging times. We believe that traditional approaches don't offer the flexibility that NHS trusts need in the current climate.

Our Client Engagement team is committed to working with trusts to build a solution that works, rather than trying to squeeze a square peg into a round hole.

Every trust is different – so why should every solution be the same?

Meeting your challenges with flexible solutions.

Trusts across the country are facing a growing number of challenges. Balancing quality and cost while maintaining safe staffing levels is just one part of an increasingly complex system… so why rely on traditional vendor systems?

Our Client Engagement team approaches every client as an individual, creating bespoke strategies that meet each trust's specific needs. There is no one-size-fits-all solution. And we're ok with that.

A partnership for the future.

When we say partnership, we mean it. We'll stay on-site for as long as you need. We're available on call, any time. It's important to us that the solutions we build for you work for you. You will be involved every step of the way.

This isn't ID Medical's project.

It's yours.

Contact us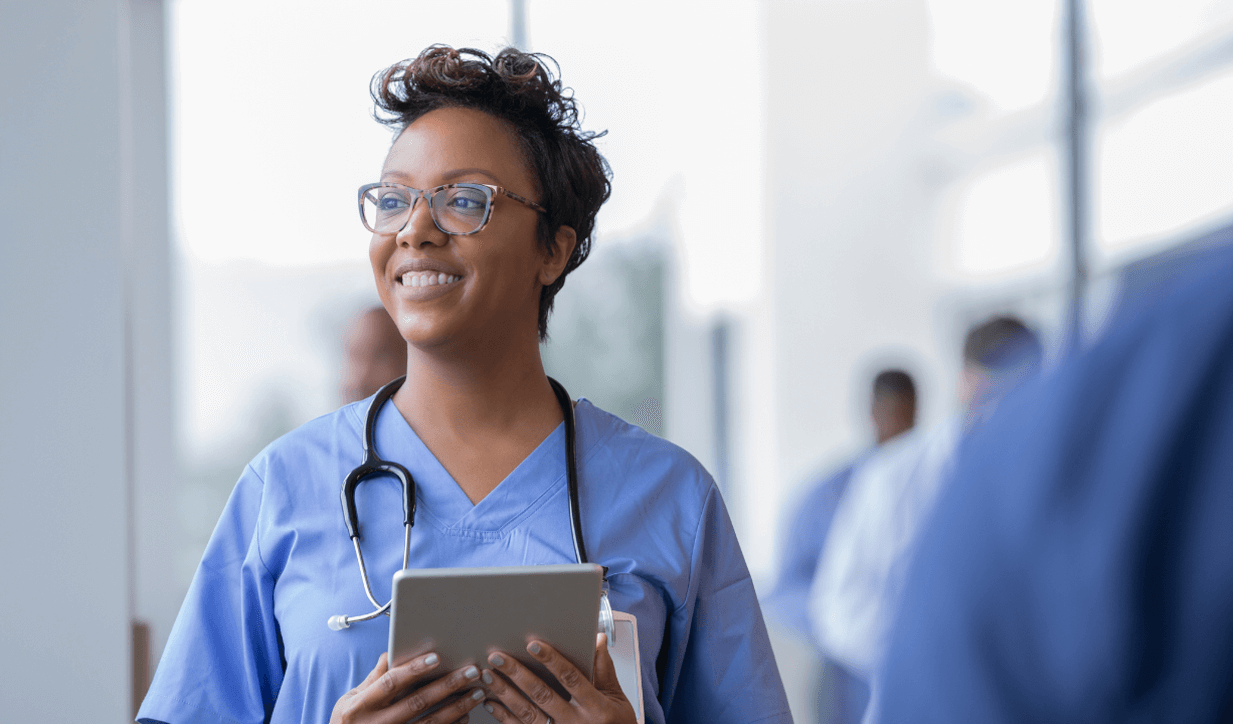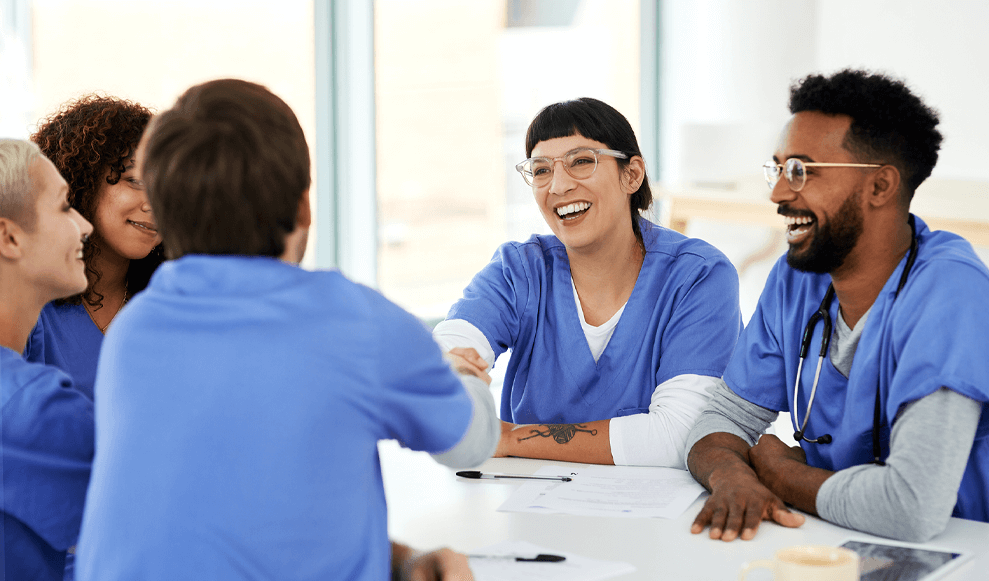 Permanent Staffing
The long term challenges of bridging the gap between supply and demand means we need to seek more innovate ways to fill the healthcare roles the nation needs filled.

We have a dedicated team working around the clock on International recruitment to attract the talented Healthcare Professionals we need here in the UK – in a sustainable way – and then supporting them through the transition.

Contact us now to find our more about our staffing solutions.
Contact us
Would you like to talk to a member of the team?
If you have any questions or would like to talk to a member of our Client Solutions Team, just send us a message and we'll get right back to you.
Testimonials
Patient, Grove Medical Centre

Patient | Grove Medical Centre

Very friendly and professional service, thank you

Patient, Grove Medical Centre

Patient | Grove Medical Centre

Things couldn't have gon more smoothly! Thank you so much! Lovely doctor and nurse 🙂

Patient, Grove Medical Centre

Patient | Grove Medical Centre

Outstanding service, thank you

Patient, Grove Medical Centre

Patient | Grove Medical Centre

I was very pleased with both the doctor and nurse, very friendly

Patient, Grove Medical Centre

Patient | Grove Medical Centre

From arrival to leaving it was all very efficient and friendly

Patient, Grove Medical Centre

Patient | Grove Medical Centre

Everything was so reassuring and all the staff gave me confidence

Patient, Grove Medical Centre

Patient | Grove Medical Centre

Everything was great, thank you

Patient, Grove Medical Centre

Patient | Grove Medical Centre

All good and happy, thank you 🙂

Patient, Grove Medical Centre

Patient | Grove Medical Centre

Ahead of time, warm welcome and friendly staff

Ashel Pinto

International Nurse | The Dudley Group NHS Foundation Trust

Thank you for guidance, inspiration, encouragement and being there for me. You are the reason I am where I am today! Most importantly for being a part of my journey… THE RIGHT MENTORS AT RIGHT TIME CAN BE YOUR SAVIOR"