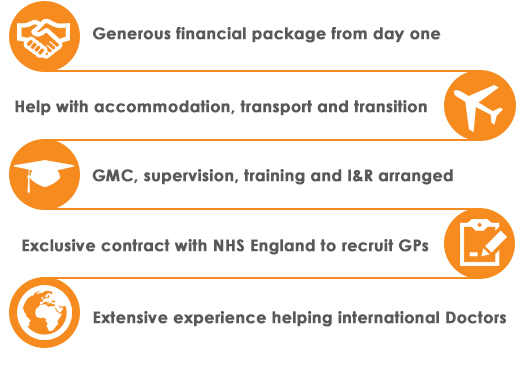 Support From ID Medical
This is a unique opportunity which we're proud to offer exclusively in partnership with NHS England, making what has traditionally been a difficult process simple and stress-free.
ID Medical will provide an end-to-end service including help with accommodation, transport and transition to the UK. We'll give you comprehensive support, arranging registration with the GMC, supervision, training and Induction & Refresher (I&R), and we can provide extensive language training and support including free and subsidised options.
We can also access free language tuition to help you reach the required standard.
We've helped hundreds of international Doctors become GPs for the NHS, and are uniquely positioned to help you navigate the route to UK General Practice.
Apply Now