Acute Medicine Consultants

We are recruiting Acute Medicine consultants for a range of roles now. Register online today

Register now
Acute Medicine Consultant Jobs
Acute Medicine plays one of the most visible and important roles in keeping people healthy, and ultimately saving lives. It requires a depth of knowledge across a wide range of medical conditions and care techniques, the ability to think quickly and make crucial decisions on the go, and deal with an unpredictable set of circumstances every single day.

Working as an Acute Medicine Consultant can be incredibly rewarding. But the stresses of the job, aligned to the after-effects of the pandemic, has left Healthcare Organisations suffering from a shortage of candidates. This means there are plenty of jobs on the market for talented Healthcare Professionals like you.
Register Now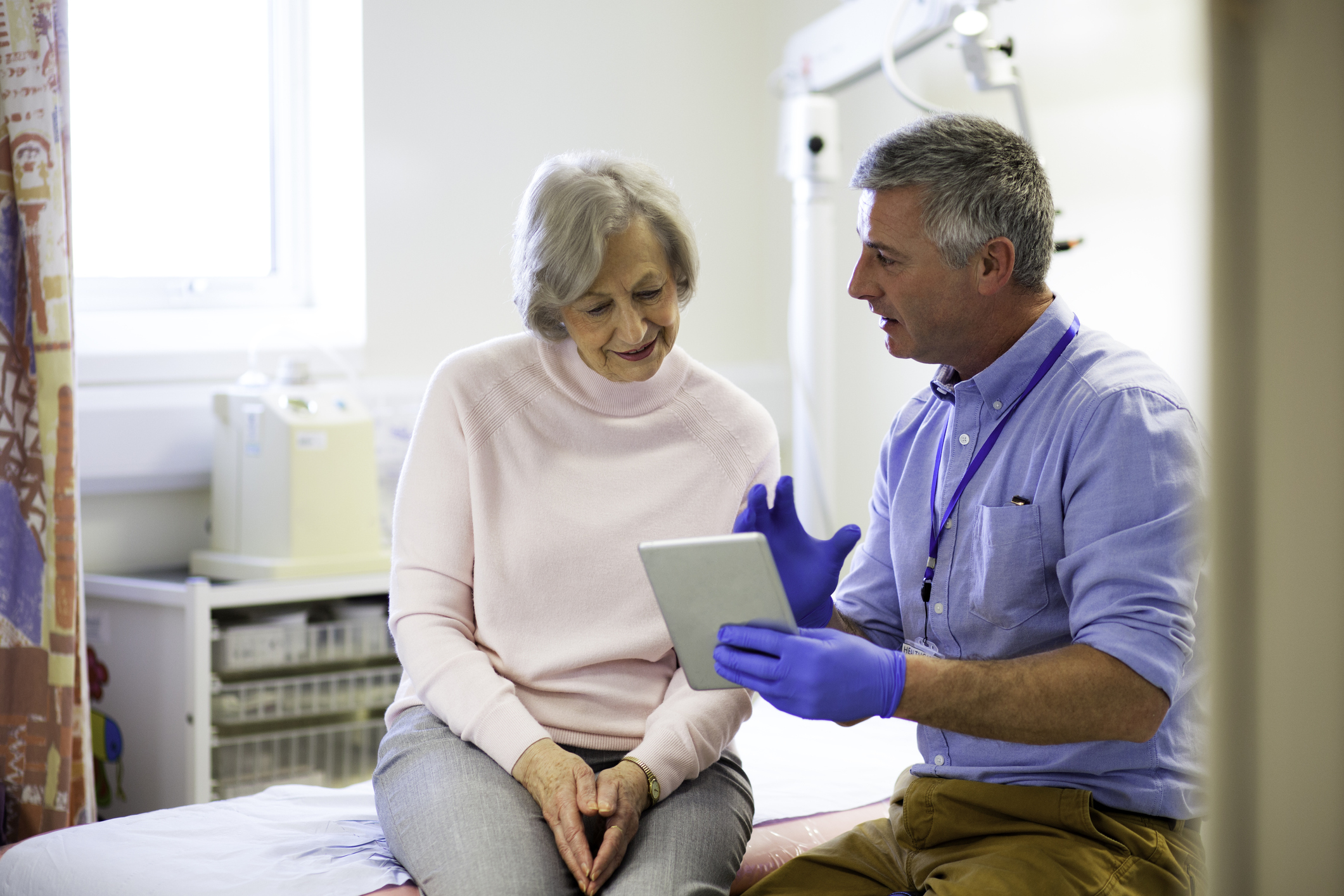 Why Acute Medicine Consultants are in demand right now
Acute Medicine Consultants and others involved in frontline care have been placed under particular stress over the course of the COVID-19 pandemic. While it is hoped that the worst of the pandemic is now behind us, many involved in acute care have chosen to change jobs or leave the NHS altogether because of the physical and mental toll.

The result of this is an exacerbation of the number of job vacancies available in healthcare across the UK. According to the BMJ, there were 110,000 vacancies across NHS Trusts as of April 2022. This industry challenge is an opportunity for your career, as it means it's never been easier for you to find Acute Medicine Consultant roles that work for you.
Consultant, Acute Medicine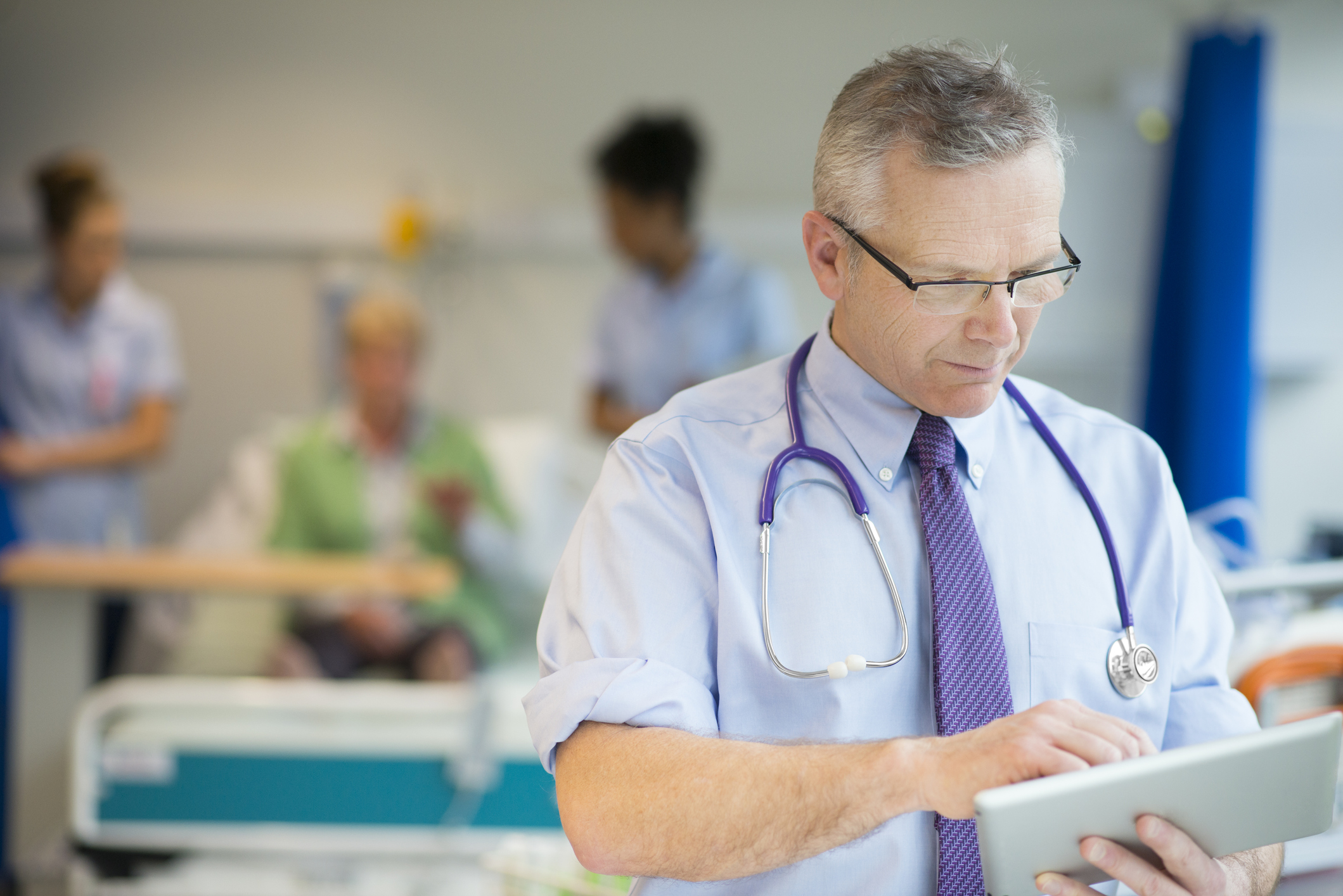 How can ID Medical help you find your next role?
ID Medical is the UK's leading healthcare recruitment specialist, working regularly with more than 95% of NHS Trusts, and in the last three years, all 100% of trusts and also achieving a 98% platinum-status NHS Framework Rating. Our team of more than 600 Healthcare Specialists maintain regular contact with all the Healthcare Professionals we support, finding them new jobs every day, and filling more than eight million patient care hours every year.

Our goal is to deliver the best possible outcomes for all: for you and your career, for Healthcare Organisations needing quality staff, and for patients looking for better outcomes.
About Us
Benefits of working with ID Medical
Like all medical professionals, Acute Medicine Consultants have faced plenty of pressure in recent years, due to Brexit, patient waiting times, COVID-19 and other factors. We have hundreds of vacancies available at any one time, and access to all major frameworks so that you can apply for your first-choice position.
When you work with us, you get help with compliance through a dedicated team, the chance to benefit from a lucrative referral scheme, and much more. Everything we do at ID Medical is focused around giving you the easiest, most stress-free experience possible when looking for a new job. After all, Acute Medicine can be stressful enough without extra burden being placed on you by a recruiter.
But working with us isn't just about one job. We build trusted long-term relationships with our Healthcare Professionals, helping them find numerous positions over several years and playing a leading role in developing and furthering their careers.
Register
Our quick and easy registration process
It takes no more than a couple of minutes to get set up with ID Medical through our easy, online registration process. You'll be asked to provide your details, experience, specialisms and to attach your CV, and you'll also get the chance to express your preferences in the jobs you're looking for. All this information makes it easier and faster for us to connect you to the Acute Medicine roles you want.
The next steps
After you've completed the registration process, our team dedicated to your specialty will take the information you've provided and search through all the relevant Acute Medicine jobs we have available. You'll also be assigned your own Recruitment Consultant as part of our 1-2-1 service who you can contact at any time for support, queries and advice. We'll then contact you at a time that suits you to discuss your potential options, and work out which jobs you'd like us to put you forward for.
The team will help you through the compliance process too, including filing in the right documents and references, and undergoing the right checks, at the right times. 
Register with ID Medical today
Whatever the type of Acute Medicine role you're looking for, we can help connect you to the latest jobs available. Start your ID Medical registration process now and take an exciting new step in your healthcare career.

Register
Acute Medicine Consultant Job search
Due to the number of vacancies we handle and the speed at which we fill them, we cannot advertise all our roles online, so this is just a sample. Please do register your interest with us today as we would love to help you find your next role.
Register now
Testimonials
Testimonial

Doctor | Dr T

Honestly wonderful. Helped me to complete on line requirements, and reviewed the data I had put onto the system. I had not been through this process before and was unsure what was needed, so this made me feel very reassured that I was prepared on the day of my Revalidation. Easy to contact, prioritized my concerns so that they were addressed quickly to avoid stress/concern."

Testimonial

Doctor | Dr F

is was excellent. The venue was easy to find, the staff polite, and the appraisal took place in a comfortable room. I was made to feel at ease. The appraiser was pleasant, knowledgeable and thorough, gave good advice and guided me through the process.

Testimonial

Doctor | Dr. M

I was treated with grace and dignity. My appraiser, Dr. F.F is a wonderful person. He was very kind and considerate. My interview with him went on well indeed. The venue was appropriate and organised well. Thank you very much for everything."

Testimonial

General Nurse

As an agency Nurse, I've had the privilege of working with ID Medical, and I must say, their commitment to providing excellent care is truly impressive.

Testimonial

General Nurse

My experience with ID Medical has been a very positive one! Not only been treated as a valued worker but they have gone 'the extra mile' to meet my professional and career needs. My Consultant has been exceptionally helpful. In my opinion ID Medical is simply the best nurse recruiter.

Testimonial

General Nurse

Helpful and very professional!

Testimonial

General Nurse

Fantastic agency to work for! By far the best in my experience of 15 years of agency working. Extremely professional and organised, with excellent communication. I am very grateful for all their hard work.

Testimonial

General Nurse

ID Medical is the best agency to work with! From getting your salary weekly to a very supportive service!

Testimonial

General Nurse

They are supporting me very much by all means and I do appreciate it. I am thankful for their dedication and the friendly approach.

Testimonial

Consultant | Dr Neicu

They are such a great team, friendly and professional.
Frameworks & Accreditations