Acute Medicine Consultants

We are recruiting Acute Medicine consultants for a range of roles now. Register online today

Register now
Acute Medicine Consultant Jobs
Acute Medicine plays one of the most visible and important roles in keeping people healthy, and ultimately saving lives. It requires a depth of knowledge across a wide range of medical conditions and care techniques, the ability to think quickly and make crucial decisions on the go, and deal with an unpredictable set of circumstances every single day.

Working as an Acute Medicine Consultant can be incredibly rewarding. But the stresses of the job, aligned to the after-effects of the pandemic, has left Healthcare Organisations suffering from a shortage of candidates. This means there are plenty of jobs on the market for talented Healthcare Professionals like you.
Register Now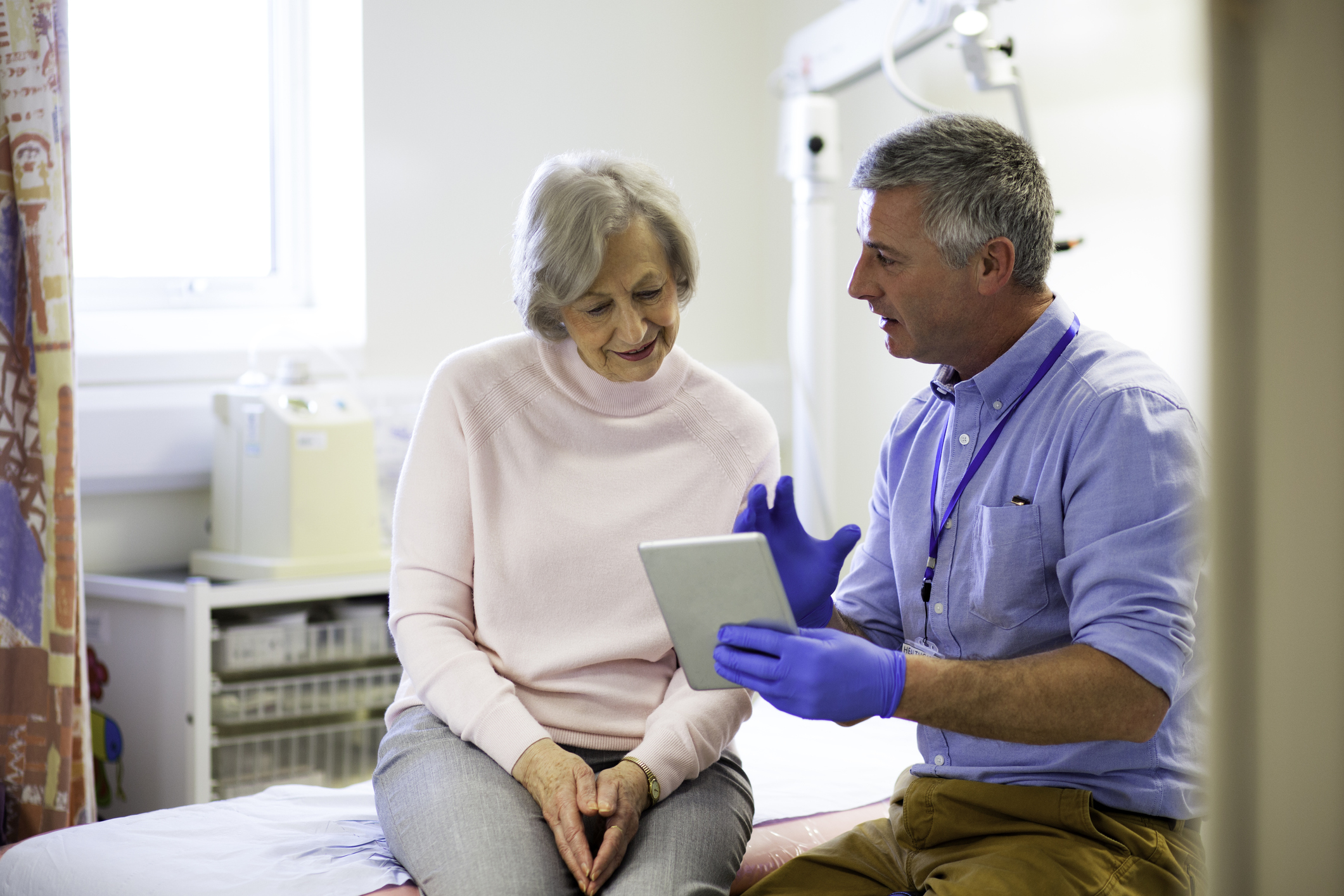 Why Acute Medicine Consultants are in demand right now
Acute Medicine Consultants and others involved in frontline care have been placed under particular stress over the course of the COVID-19 pandemic. While it is hoped that the worst of the pandemic is now behind us, many involved in acute care have chosen to change jobs or leave the NHS altogether because of the physical and mental toll.

The result of this is an exacerbation of the number of job vacancies available in healthcare across the UK. According to the BMJ, there were 110,000 vacancies across NHS Trusts as of April 2022. This industry challenge is an opportunity for your career, as it means it's never been easier for you to find Acute Medicine Consultant roles that work for you.
Consultant, Acute Medicine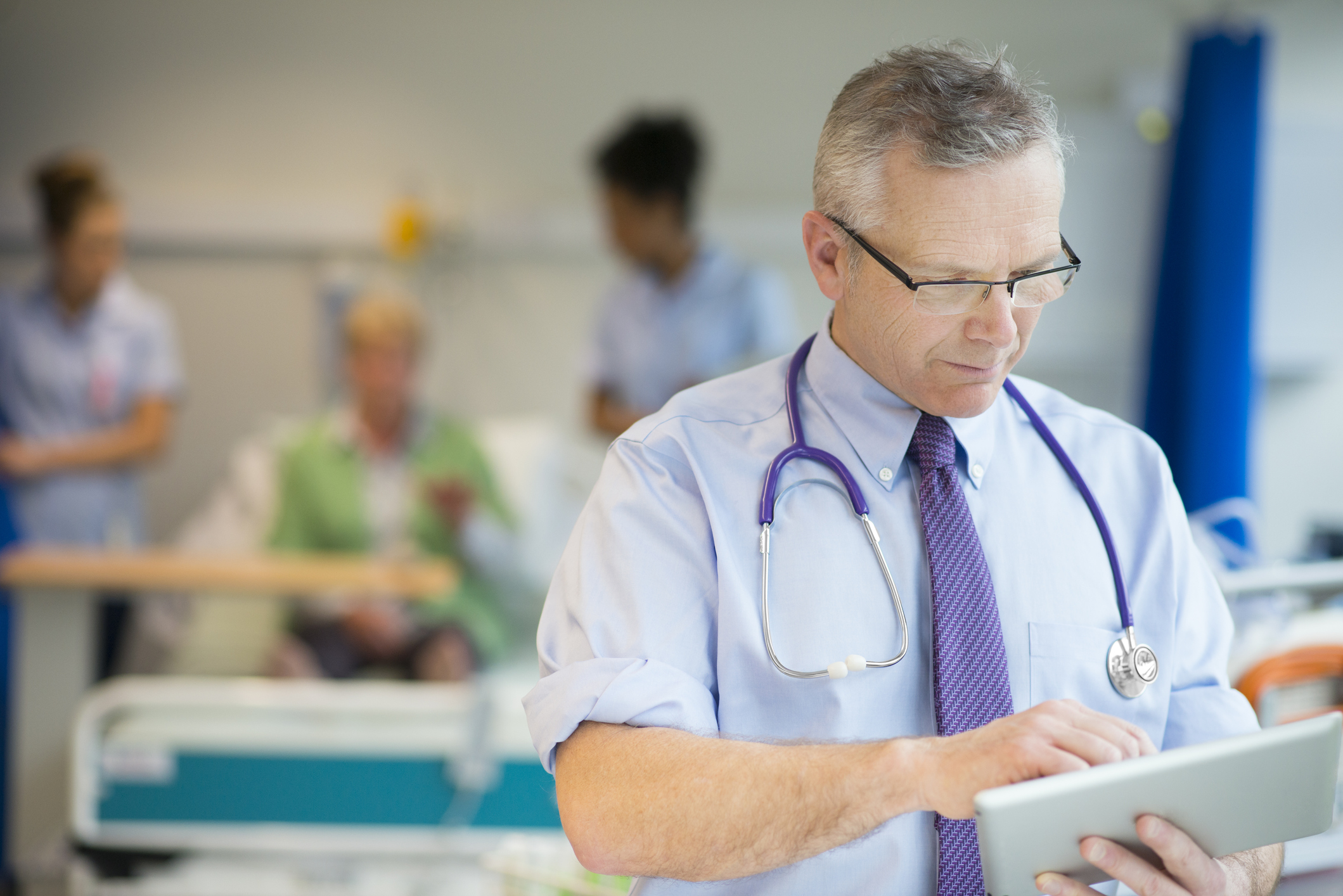 How can ID Medical help you find your next role?
ID Medical is the UK's leading healthcare recruitment specialist, working regularly with more than 95% of NHS Trusts, and in the last three years, all 100% of trusts and also achieving a 98% platinum-status NHS Framework Rating. Our team of more than 600 Healthcare Specialists maintain regular contact with all the Healthcare Professionals we support, finding them new jobs every day, and filling more than eight million patient care hours every year.

Our goal is to deliver the best possible outcomes for all: for you and your career, for Healthcare Organisations needing quality staff, and for patients looking for better outcomes.
About Us
Benefits of working with ID Medical
Like all medical professionals, Acute Medicine Consultants have faced plenty of pressure in recent years, due to Brexit, patient waiting times, COVID-19 and other factors. We have hundreds of vacancies available at any one time, and access to all major frameworks so that you can apply for your first-choice position.
When you work with us, you get help with compliance through a dedicated team, the chance to benefit from a lucrative referral scheme, and much more. Everything we do at ID Medical is focused around giving you the easiest, most stress-free experience possible when looking for a new job. After all, Acute Medicine can be stressful enough without extra burden being placed on you by a recruiter.
But working with us isn't just about one job. We build trusted long-term relationships with our Healthcare Professionals, helping them find numerous positions over several years and playing a leading role in developing and furthering their careers.
Register
Our quick and easy registration process
It takes no more than a couple of minutes to get set up with ID Medical through our easy, online registration process. You'll be asked to provide your details, experience, specialisms and to attach your CV, and you'll also get the chance to express your preferences in the jobs you're looking for. All this information makes it easier and faster for us to connect you to the Acute Medicine roles you want.
The next steps
After you've completed the registration process, our team dedicated to your specialty will take the information you've provided and search through all the relevant Acute Medicine jobs we have available. You'll also be assigned your own Recruitment Consultant as part of our 1-2-1 service who you can contact at any time for support, queries and advice. We'll then contact you at a time that suits you to discuss your potential options, and work out which jobs you'd like us to put you forward for.
The team will help you through the compliance process too, including filing in the right documents and references, and undergoing the right checks, at the right times. 
Register with ID Medical today
Whatever the type of Acute Medicine role you're looking for, we can help connect you to the latest jobs available. Start your ID Medical registration process now and take an exciting new step in your healthcare career.

Register
Acute Medicine Consultant Job search
Due to the number of vacancies we handle and the speed at which we fill them, we cannot advertise all our roles online, so this is just a sample. Please do register your interest with us today as we would love to help you find your next role.
Register now
Testimonials
Dr Filip Frohlich

FY3 Doctor

Very helpful, pleasant and always working hard to secure the best opportunity for me!

Dr Stephen Murphy

FY3 Doctor

The staff at ID Medical have been very polite and helpful whenever I have called. First class!

The ID Medical experts hands allowed me to secure the ideal placement within my specialty that perfectly suited my career plans. This could only have become a reality as a result of the professionalism, expertise and dedication of Syed and his team – a truly professional juggernaut!

Dr Hugh Stirling

FY3 Doctor

ID Medical was the first agency I joined to start my medical locum career and they're absolutely brilliant. The registration process is lengthy but definitely worth it as it reduces the paperwork required for individual job applications later on. Thomas was always on hand to give assistance and advice, searching for posts that fit my personal preferences. The best agency around!

Dr Bukola Abubakar

FY3 Doctor

"I was paired with a responsible agent since I registered with ID Medical. She would call me after most of my shifts to find out how I was doing. And she got me my dream job – 5 minutes to my home! I will always bless the day I registered with ID Medical"

"I work as a locum doctor through ID medical. It has been a great opportunity, especially thanks to my advisor and guide. She was patient and handled my profile professionally till she made sure I am was in the right post and had the best pay rate available. She always makes sure that I am well treated in any new post and that I feel comfortable enough to stay in the post."

Jackie Humphries

Resourcing Manager | Isle of Wight NHS Trust

Recently, the Trust needed urgent support for agency staff and the team at ID Medical excelled in delivering the requirements. They are professional and reliable and work hard to develop open and honest working relationships.

Faye Ward

Programme Manager | Frimley and Surrey Heartlands

£700k in savings delivered in a month, comprising of 450k in rate reductions and 150k in workforce planning has demonstrated how a more focused and planned approach to requests results in more meaningful supply, by providing better quality workers at a more advantageous price point. This has been revolutionary and 100k in non-Framework reduction is absolutely fantastic.

Patient, Grove Medical Centre

Patient | Grove Medical Centre

Very friendly and professional service, thank you

Patient, Grove Medical Centre

Patient | Grove Medical Centre

Things couldn't have gon more smoothly! Thank you so much! Lovely doctor and nurse 🙂
Frameworks & Accreditations